Geisha (completed in 2003)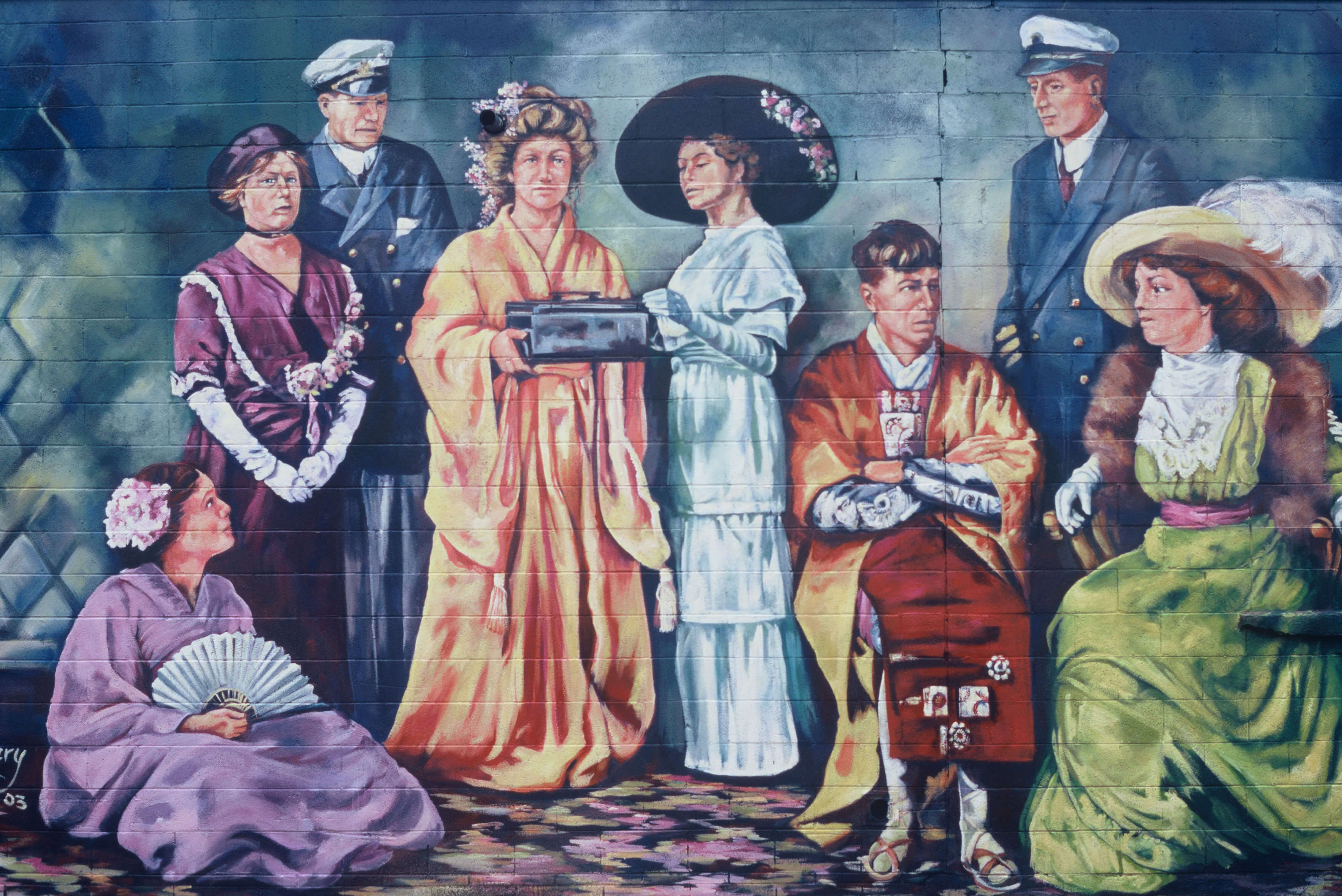 The best way to spend an evening in Vernon during the early 1900's, and I would say even to this day, was going to see a concert, a play or a moving picture! This mural depicts the 1st production by the Vernon Musical and Dramatic Society, "The Geisha." Two performances were given at the Empress Theater, and opening not only filled every seat, it filled all standing room available as well. This was a comic tale of British Sailors, Japanese Nobles, and of course, geishas.
The moving pictures shown at The Dreamland were always an exciting experience. The theater building was updated in 1911 to give it a more modern and comfortable appearance, complete with 2 electric lights to alleviate the extreme darkness previously experienced when entering a show in progress! A mirror was also placed at the exit of the theater so ladies could fix their hats before leaving the show. Ladies were asked to remove their hats, and men were simply asked to refrain from spitting on the floor while visiting the theater.
Each one of the small posters was done by individual members of the assistant painting team