Cowboys (completed in 2002)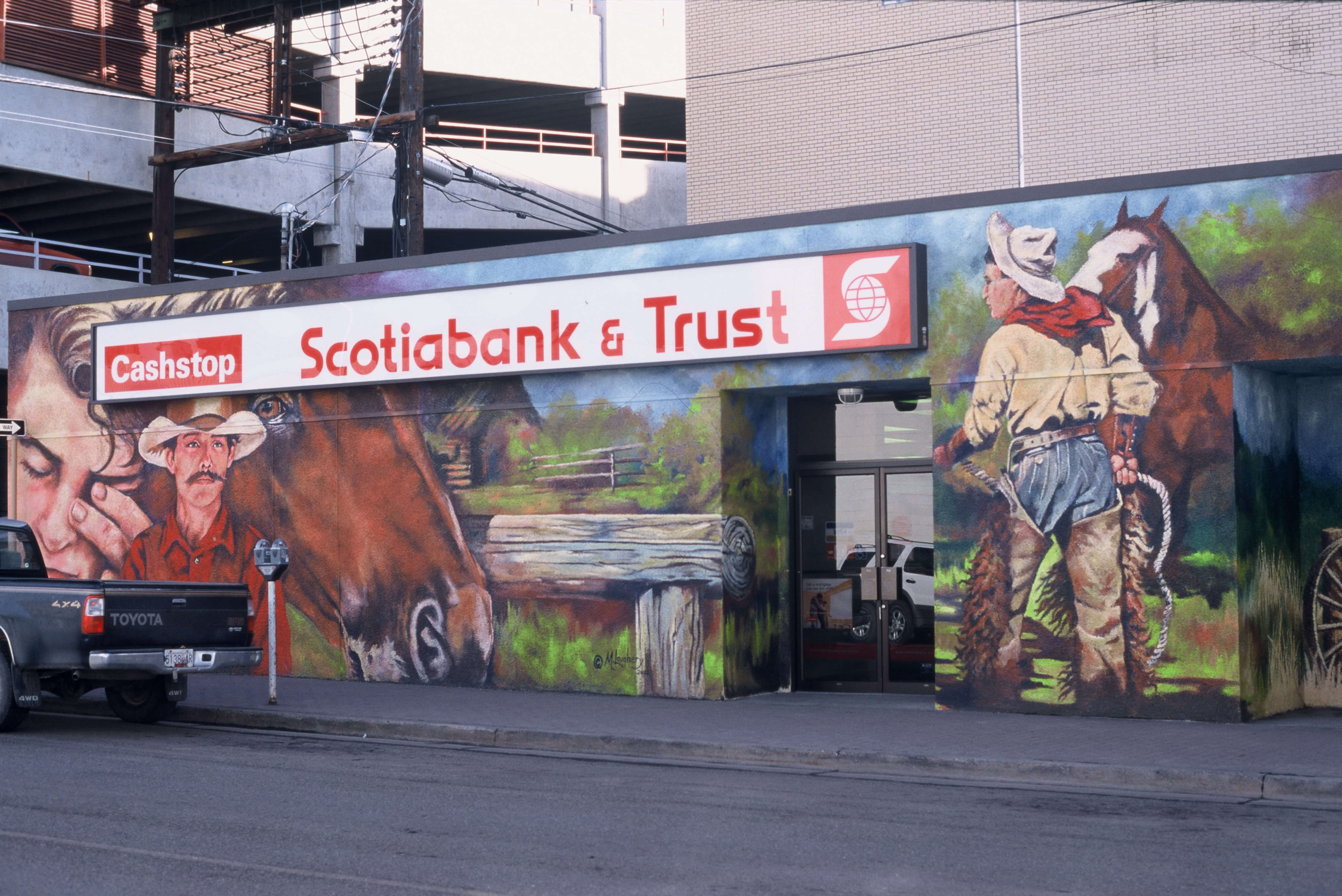 Home on the Range" was what the Okanagan Valley was for the cowboys and their herds of cattle from the 1860's until the mid-1890's. Cowboys could be seen tending to their herds of cattle which grazed all over the valley. The best ropers and riders were said to be the Okanagan Aboriginal cowboys. The 1st villages of the Okanagan were cow-towns – places for cowboys and ranchers to purchase supplies and socialize.
The dominance of ranches ended in the 1890's, as ranches were being sold off to make room for orchards, which became vastly important to the Okanagan's economy in the 20th century. Possibly the most famous ranch in the Vernon area was the Coldstream Ranch. In 1863 Captain Charles F. Houghton received a war military grant of 1450 acres. This land formed the beginning of Coldstream Ranch. When Captain Houghton was elected to the House of Commons in 1871, he sold the ranch to brothers Forbes and Charles Vernon, and moved to Ottawa. The Vernon brothers began expanding the ranch to an astounding 13,641 acres before selling it to Lord and Lady Aberdeen in 1891. It was then subdivided and the Coldstream Ranch became the site of the very first commercial orchard in the Okanagan.
The town of Vernon is named in honor of Mr. Forbes Vernon who spent 15 years as part of the provincial legislature and then went on to become the agent general of British Columbia in London, England. Before this the town was known by several names such as Priest's Valley, a name still present on the Gym and Arena in the Vernon Recreation center, Forge Valley, and the less popular "Centreville"