Fisher Family (completed in 2000)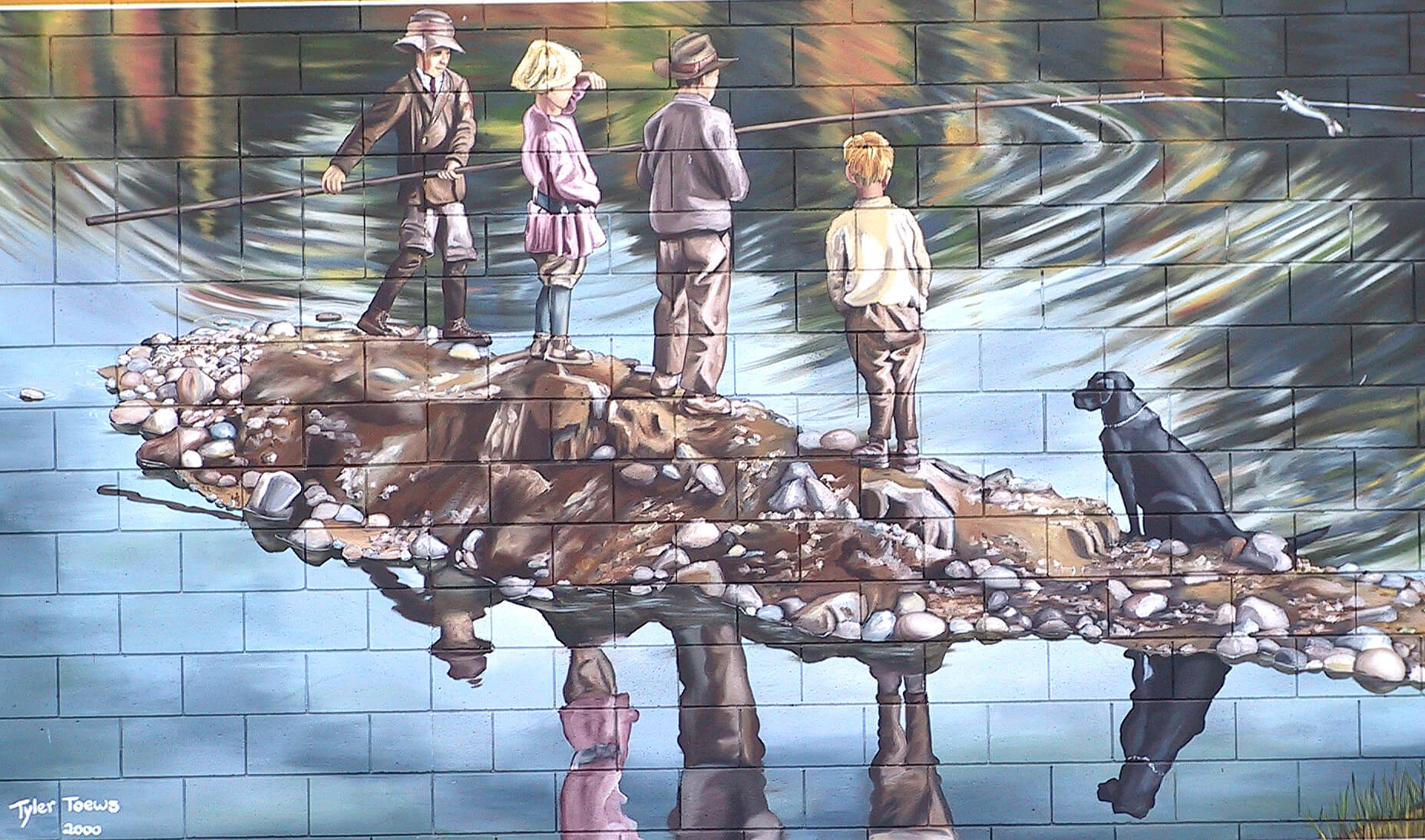 It's always a good idea to have something to keep little boys out of trouble. Fishing was a common hobby for children in Vernon's early years. The left side of this mural is a photograph taken by C.W. Holliday, a commercial photographer of the time, of a group of children fishing on the Shuswap River. Holiday later wrote the book titled "Valley of Youth", which was a history book largely involving Vernon.
The right side of this mural depicts Wally Fisher standing beside his station wagon with his son Herb, who is seated on the tailgate. Wally Fisher was the founder of Fisher's Hardware and he was in the business for 30yrs. The original photograph that this part of the mural was based off of was of Wally and Herb hunting, however it was considered to inappropriate for downtown and the setting was changed. The Fisher family still runs the hardware store located here to this day.