The City is closing down the 2900 block (where The Towne Theatre is) and from July 7th - Sept 3rd there will be entertainment/activities/music/picnic tables with more tents and umbrellas and artful Adirondack chairs. Plus. so much more. Tue- Sat The Nooner live solo music over lunch brought to you by Telus. Thursday nights is Downtown Sounds w/Live party bands brought to you by Bannister Honda. Friday's at 10am is Story Time hosted by the Library on the Plaza, From July 8-Aug.12). Friday 5pm is our weekly DJ Lunchboxx show to kick off the weekend. Saturday's we are bringing in an extra solo musician, so there is live music from noon -3pm. There will be artists and businesses offering insight on their craft and demonstrations throughout the Summer on The 2900 Plaza. Follow our socials for more up to date info.
DOWNTOWN DAYS: April 16, May 14, October 1. Free Parking, In-Store Specials, Live Entertianment and much more.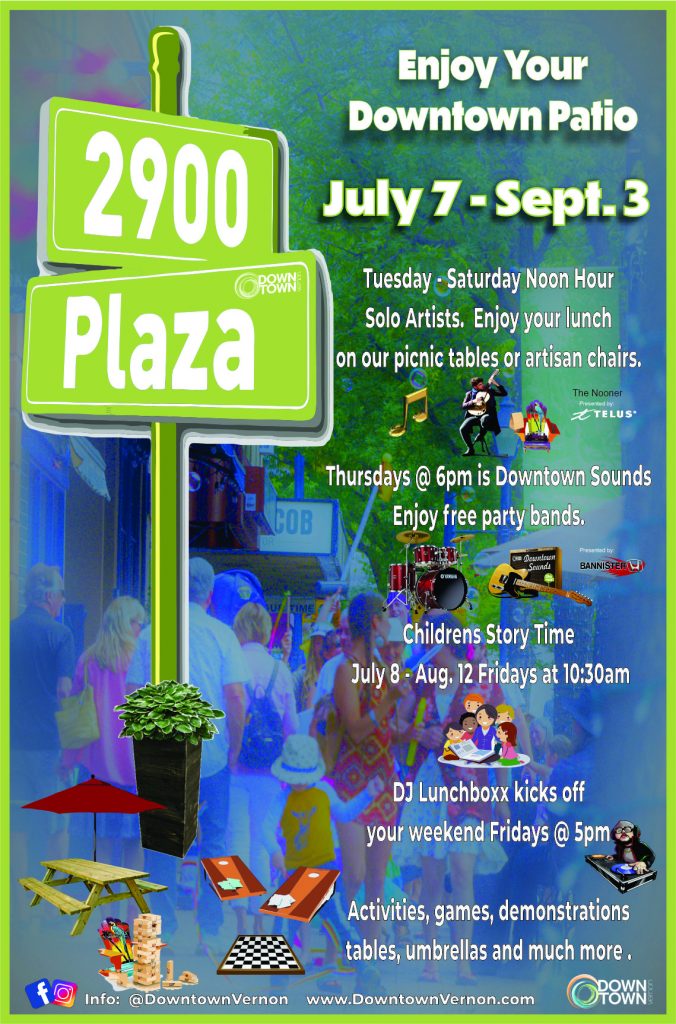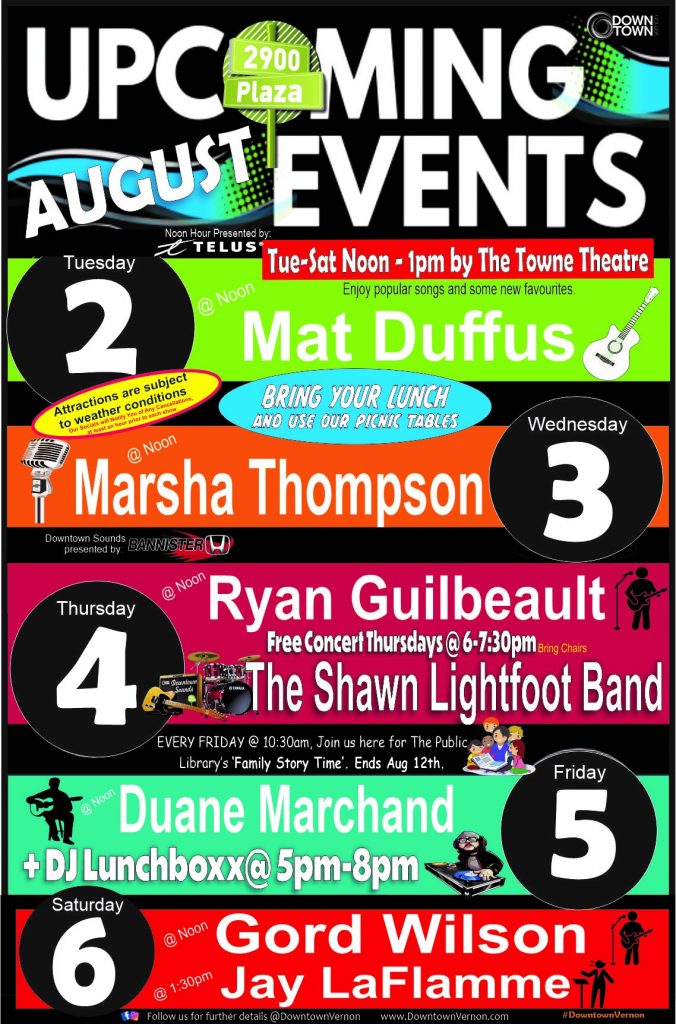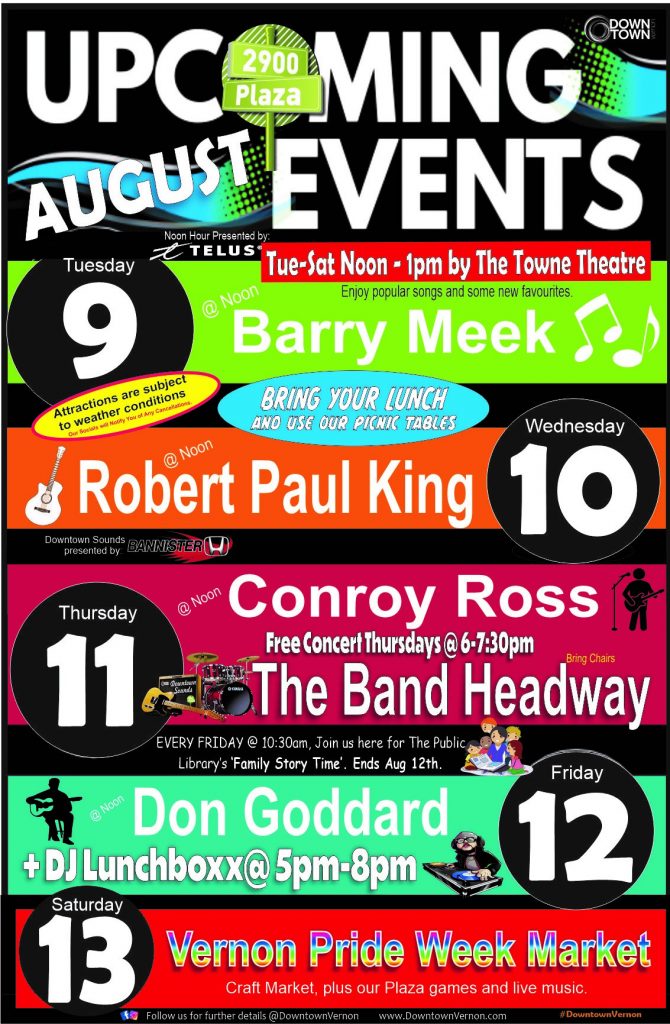 THURSDAYS in July & August bring your Chairs for a 90 min live concert, with some of the best party bands in the area.  On days where the weather looks off please view our Facebook or Instagram pages, as we will make our show decisions at least an hour prior.