Biking in Downtown Vernon offers a unique experience while visiting local shops, eateries and entertainment. Our visitors appreciate the convenience offered by perusing this area of Vernon on two wheels as biking in Downtown Vernon becomes increasingly more friendly.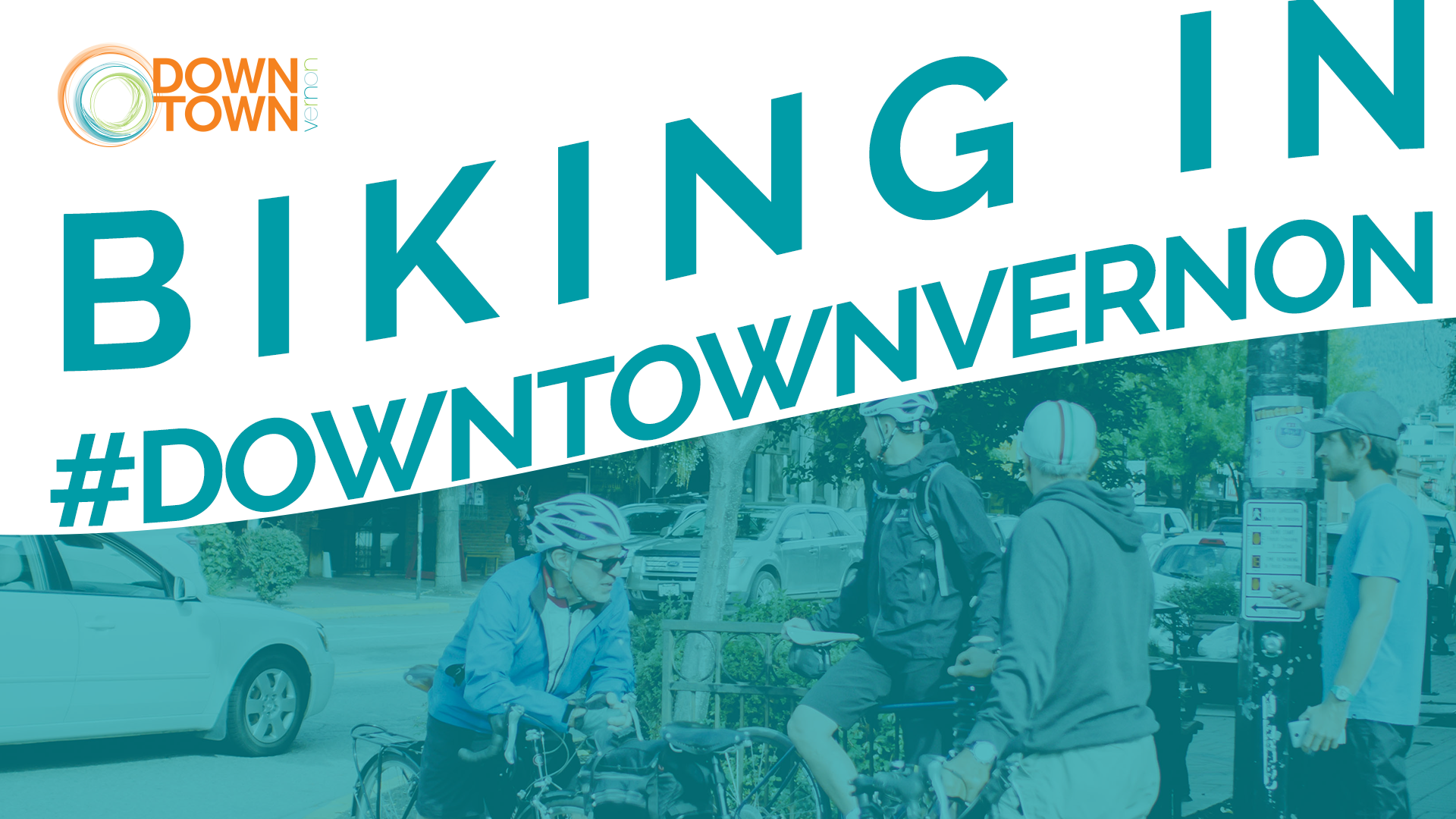 City of Vernon Bike Routes
The City of Vernon is committed to making cycling easier for residents and visitors by providing an extensive network of cycling routes around the city and by promoting safe and healthy travel. Check out the routes on their website.
Lake to Downtown Bike Route
It's never been easier to enjoy shopping, food and entertainment after your lakeside ride! The 20-minute route starts at Kalavida Surf Shop and brings you to the heart of Downtown Vernon. This route is 90% separated from the road.
There is a bike corral installed at the corner of 30 ST and 30 AVE for peace of mind and convenience, as well as on-sidewalk racks scattered throughout downtown.
There are also six bike lockers located at the Downtown Transit Exchange; they are available for rent on a monthly basis for $12 per month with a $50 deposit. The application forms can be picked up at City Hall Cashier.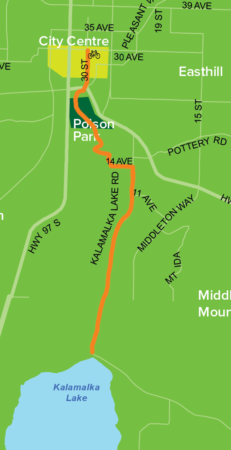 The below businesses offer bike parking on-site or nearby, discounts and special wrapping for transport of purchases by bike.
Marten Brewing Co. 2933 30 AVE: Bike corral located right in front of their outdoor patio
Olive Us Oil & Vinegar Tasting Room 3003 30 AVE: Bike corral located nearby; shop and pick up later or special wrapping
Ratio Coffee & Pastry 3101 29 ST: Offers bike parking visible from their outdoor patio
Teassential 3017 30 AVE: Bike corral located nearby and outdoor seating.
Triumph Coffee 3401 30 AVE: Allows cyclists to bring bikes inside the shop
Vernon E-Ride 103-2800 29 ST: Offers rental e-bikes for all ages and abilities