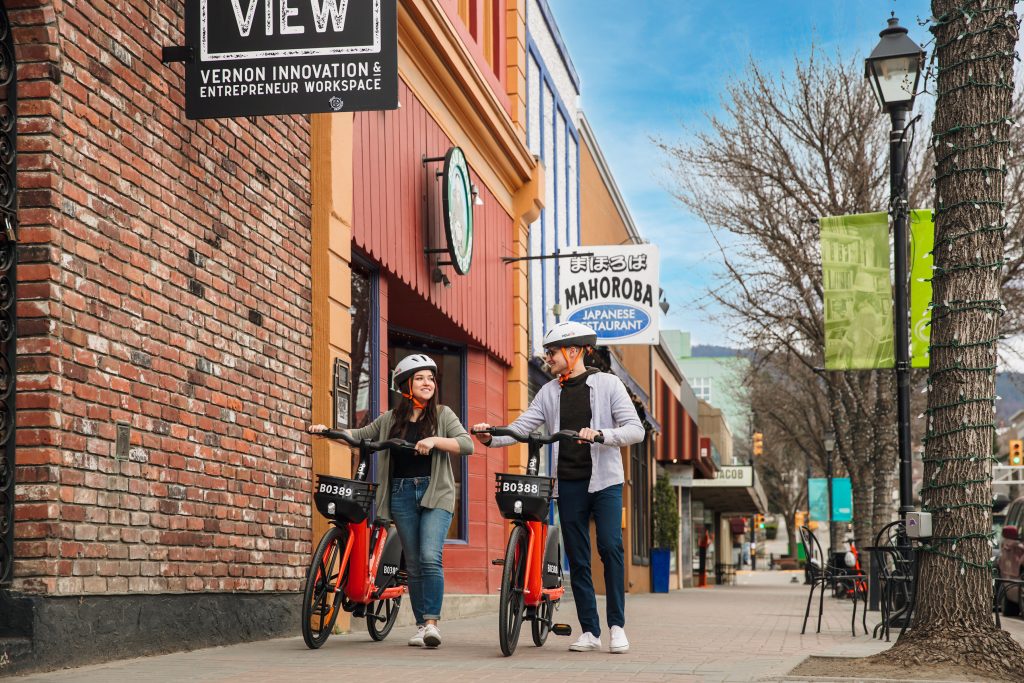 Neuron will begin rolling out a fleet of e-bikes onto Vernon streets on April 30, building on the city's existing and highly successful e-scooter program
Riders can choose between an e-scooter or an e-bike for the same price depending on their preference and type of journey; Neuron Passes also cover both modes of transport
E-bikes include the same cutting-edge safety features found on Neuron's e-scooters: integrated helmets, geofencing control, a 911 emergency button, voice guidance, topple detection and a 'Follow my Ride' function
In 2021, 40 per cent of e-scooter trips replaced a journey, saving an estimated 10 tonnes of CO2 emissions
in 2021, 60 per cent of respondents used e-scooters to visit restaurants, cafes, and to explore the city, while 59 per cent of riders confirmed that they made a purchase during their most recent trip.
Neuron Mobility, Canada's fastest-growing e-scooter operator and the global leader in e-scooter safety, has announced that its first of a new fleet of safety-first e-bikes will be rolled out in Vernon on April 30, giving Vernon riders — who have already embraced Neuron's e-scooters — another safe and sustainable option to commute to work, visit local businesses and explore the city. Vernon becomes just the second city in Canada – and first in B.C. – to have Neuron's e-bikes available for rent.
This new aspect of the program will provide residents with a multi-modal choice based on their preference and length of trip. The introduction of e-bikes will also provide riders with greater access to sustainable transport options, reducing the reliance on cars for shorter journeys. Tens of thousands of kilometers were rolled on in downtown Vernon, during the e-scooters first season.