DOWNTOWN VERNON | Kindle Kindness through volunteering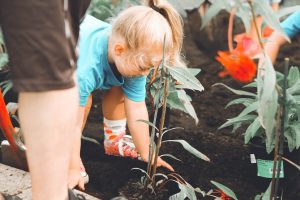 While COVID 19 has restricted gathering in large groups, volunteering is still a safe activity following protocols and staying within the Public Health Orders. As part of Earth Day celebrations, the Downtown Vernon Association is seeking volunteers to help with our downtown community clean-up taking place from April 21 through to April 23. By spreading the cleanup over multiple days we will be able to properly follow the Public Health Order regarding gatherings while still being able to reach our goal of cleaning up downtown laneways and streets.
According to the London School of Economics the more people volunteer the happier they are!
Volunteering in your community has numerous benefits including:
Making new friends and contacts – Volunteering will put you in contact with other people that have similar interests which can help increase your social network.
Improving mental and physical health – Getting out and volunteering in your community can help battle depression, improve self-confidence, and help you stay physically fit.
Improving valuable job skills – Some volunteer opportunities provide training or help you to increase an existing skill set.
To participate in this volunteer opportunity either as a solo or as a small team, please contact the Downtown Vernon Association office at (250) 542-5851