Our Own Vernon Winter Carnival Events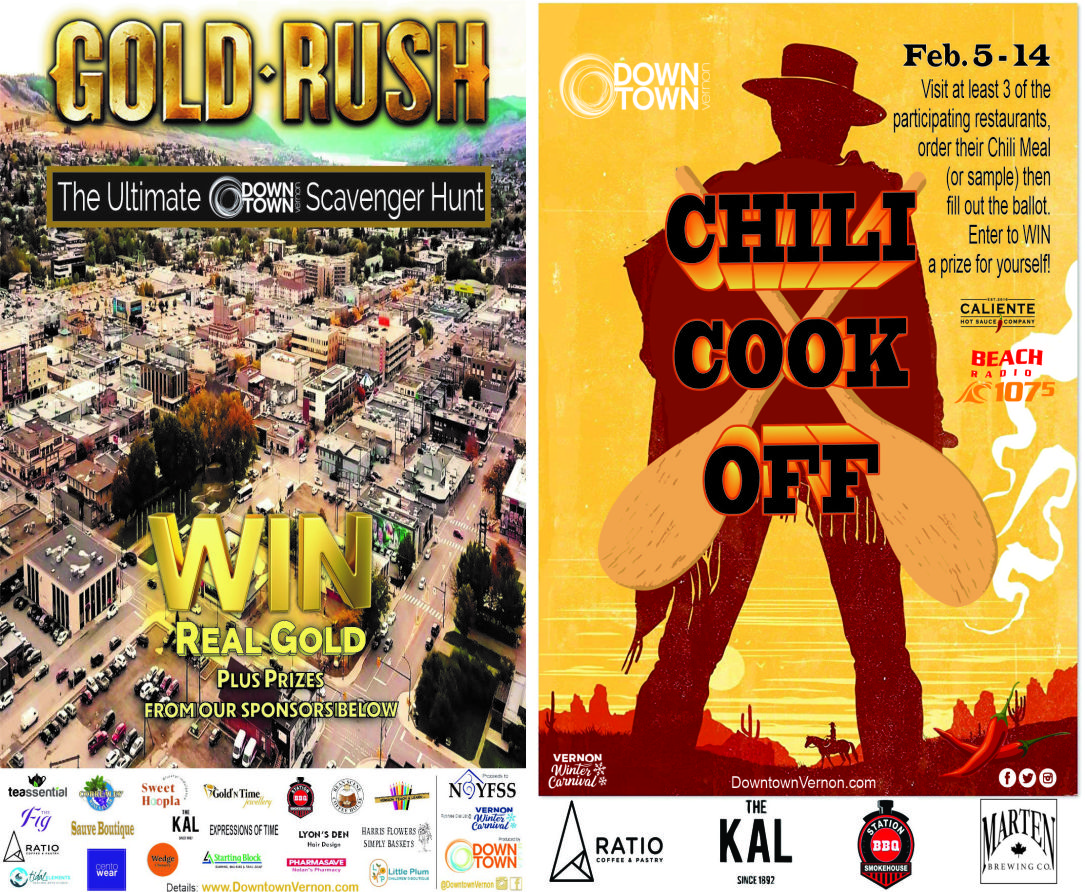 For 25 years the Downtown Vernon Association has coordinated events that activate streets and parks with entertainment, shopping, and cultural activities. These events not only bring the community together but they also help downtown merchants prosper.
 UnWined
 Chili Cook Off
 Free Parking Days
 Sunshine Festival
 Civic Sounds
 Try It @ Justice Park
 Treat Trail
The Downtown Vernon Association is always looking for volunteers! If you are interested in volunteering for one of our signature events please fill out the VOLUNTEER INFORMATION FORM.
DOWNTOWN VERNON ASSOCIATION'S NOTICE OF ANNUAL GENERAL MEETING
Notice of Annual General Meeting
Downtown Vernon Association
8:00am – Wednesday May 27, 2020
Due to the current COVID-19 pandemic, the Downtown Vernon Association will hold its 26th Annual General Meeting via video conference through Zoom. This meeting is open to all Downtown Vernon Association members, including property owners and businesses in good standing.
While this AGM will be held virtually, all members and property owners will be provided opportunities for questions and dialogue. This meeting will be recorded.